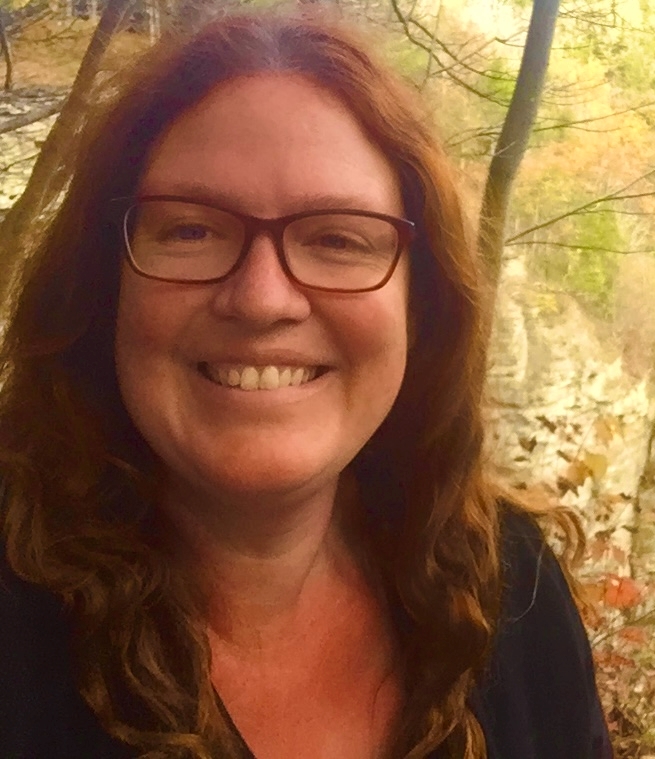 Rev. Kristen Lawson was born in Colorado and has been part of the United Methodist denomination since coming to faith in Christ as a teenager.  Kristen graduated from Birmingham-Southern College with a Bachelor of Arts degree in Religion.  Further studies at Fuller Theological Seminary in Pasadena, California yielded a Master of Science degree in Marriage & Family Therapy and a Master of Arts degree in Theology.  Upon moving to Ohio, Kristen began working on her Master of Divinity degree which was completed at United Theological Seminary.

Called to vocational ministry at a young age, Kristen spent several years serving in local church and community ministries, as a missionary, and as a therapist before fully embracing her call to ordained ministry.  Before becoming a pastor, Kristen did mission work here in the USA as well as in Africa, among indigenous peoples in the Americas & Oceania, in Mexico, in Europe, and among Chinese Christians.  Most of her ministry was to educate and equip pastors, churches, Christian leaders, and missionaries to make disciples of Jesus Christ and to minister to the lost and hurting in their own countries and contexts.  When Kristen began to serve in pastoral ministry, she first served as a lay-hire associate pastor at Lewis Center United Methodist Church in Lewis Center, Ohio and then at Friendship United Methodist Church in Cincinnati, Ohio.  Her first appointment as a licensed local pastor was to a two-point charge in Logan County, Ohio, to Quincy United Methodist Church and Hopewell United Methodist Church, transitioning in Summer 2021 to serve Quincy United Methodist Church and Rum Creek United Methodist Church.  Kristen is now a Provisional Elder in the United Methodist Church.
Kristen enjoys playing guitar and djembe in worship.  She has played viola in various orchestras, madrigal quartets, and in the occasional Celtic jam session.  Her other hobbies include swimming, languages, hiking, crafting, and yoga.  Kristen loves Jesus and is passionate about helping others come to know, love, and follow Christ.  Kristen serves as lead pastor of Marion Crosswood United Methodist Church and as associate pastor of Marion Epworth United Methodist Church.
Lori Hensel joined the staff of Crosswood United Methodist Church as the Director of our Christian Preschool in 2008.  She holds a degree in Elementary Education from the Ohio State University and has worked with preschool children for nearly 30 years.  Lori and her husband Bryan have three grown children:  Sutton, Trent, and Lexi, who are each married, as well as several beloved grandchildren.